Our purpose
Wildstyle Network and the affiliated companies follow the attitude "People, Planet, Profit". We see ourselves as an international creative consulting company that actively shapes sustainability. By developing and operating own ESG programs and supporting organizations and initiatives, we are also able to better understand the goals of of our clients and how we can support them in their environmental, social and governing efforts.
Our way of giving back
The last two years have been difficult. For some even harder than for others. This has moved us to choose and support the following organizations, from the areas social, health, and environment. To accomplish this, we involved our main partners and let them choose which project we would support. In doing so, we followed the idea: "You click – we donate – and together we make a difference."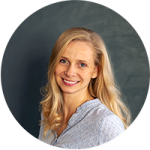 "Taking responsibility and acting in a sustainable way is not considered an 'extra' - it's essential for Wildstyle."